Professor Xue Yu has been invited to give a talk in the School of Chinese Medicine on 14 August, 2015. The title of Prof. Xue's talk was "Computational Analysis of the Phosphoproteomic Data". Prof Xue is from Department of Biomedical Engineering, College of Life and Technology, Huazhong University of Science and Technology, Wuhan, China. Prof. Xue's research interests are bioinformatics, post-translational modification, phosphorylation, sumoylation, methylation, acetylation, phosphoproteomics and group-based prediction system. Prof. Xue has been published numerous papers in high-ranked academic journals.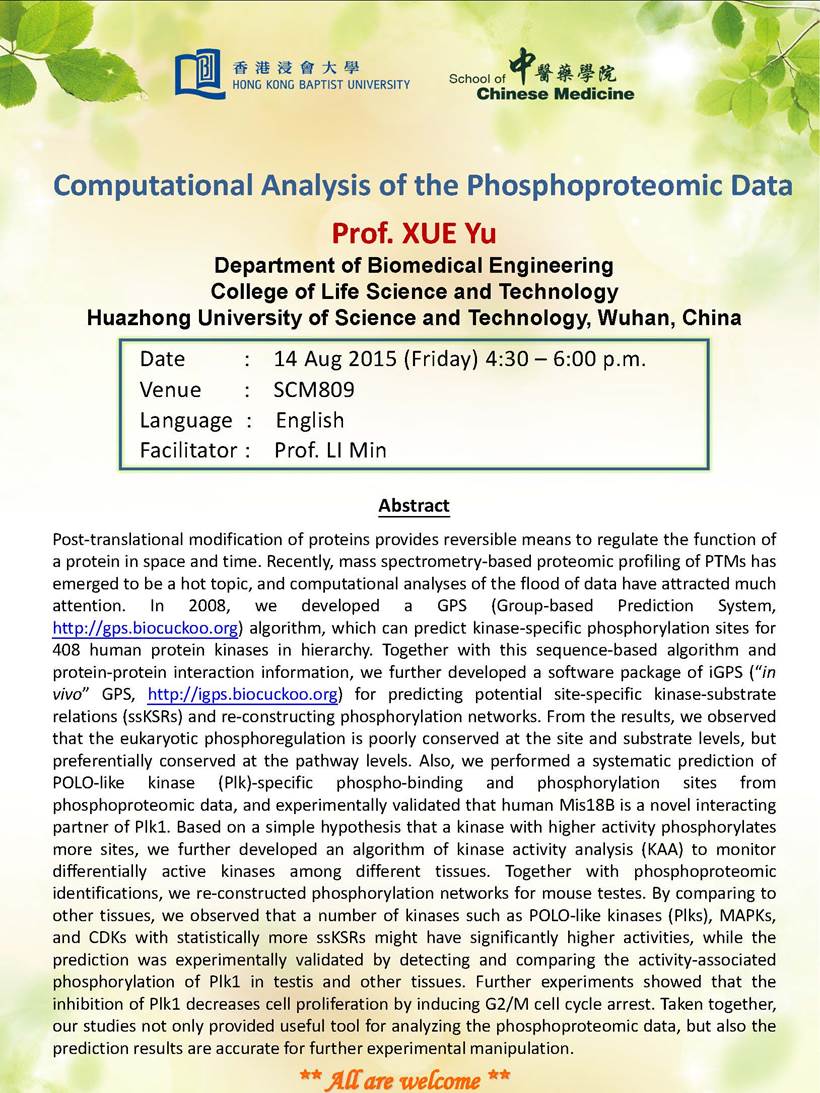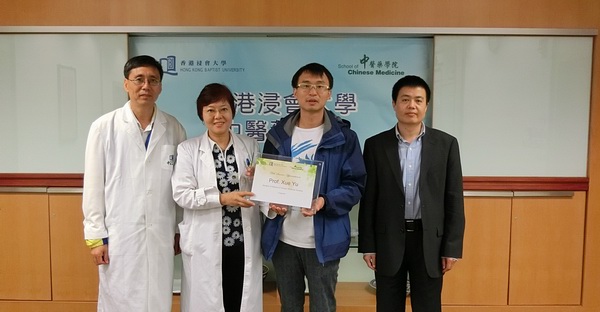 Prof Xue Yu (second from right) with Prof. Li Min (second from left), Dr. Yu Zhi-ling(first from left) and Dr. Zhang Hong-jie (first from right) in SCM, HKBU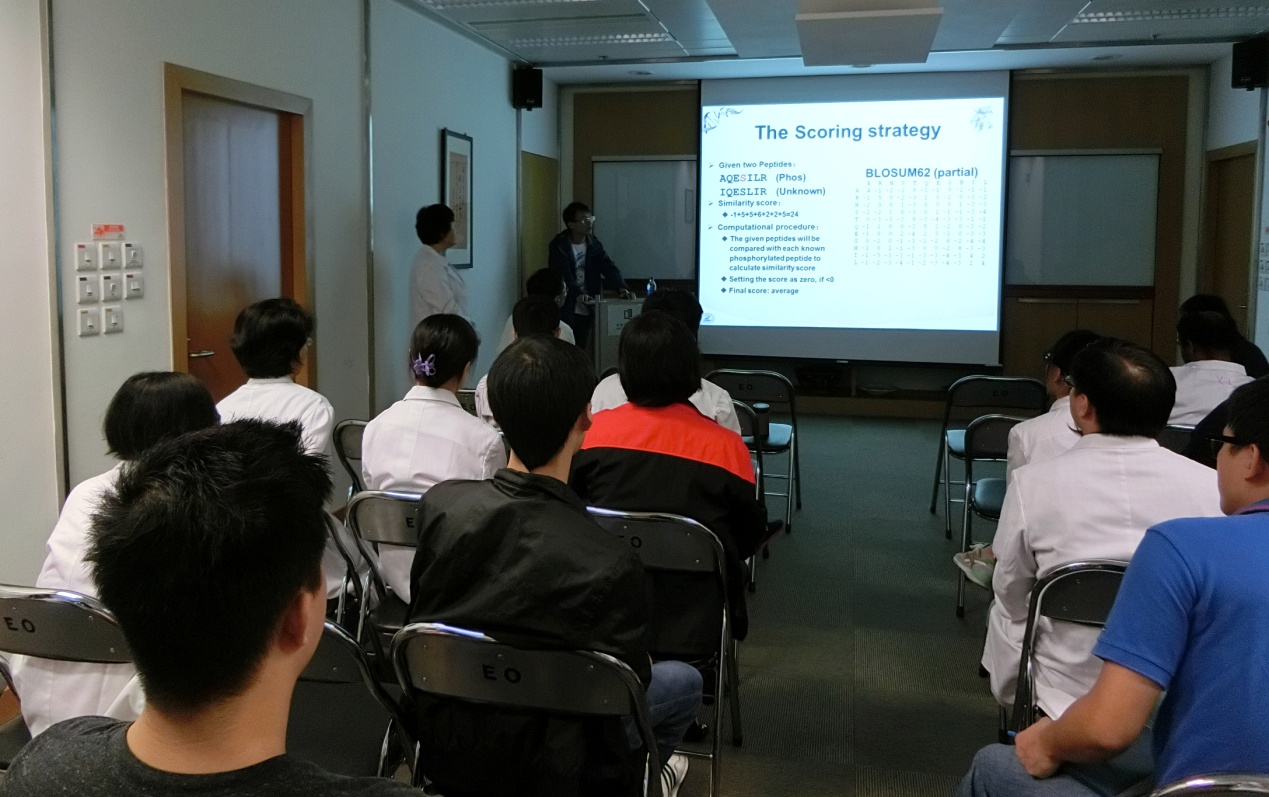 Prof. Xue Yu gave a talk at Room 809, SCM, HKBU on 14 August.