Dr. Jack Wong has been invited to give a talk in the School of Chinese Medicine on 3 June, 2015. The title of his presentation was "Discovery of Novel Determinants of Endothelial Lineage: Insights from Chimeric Heterokaryons".
Dr. Wong Wing Tak, Jack is currently an assistant professor at Department of Cardiovascular Sciences, Institute for Academic Medicine Houston Methodist Research Institute; Department of Cardiothoracic Surgery Weill Cornell Medical College of Cornell University. Dr. Wong's research is to identify novel determinants governing endothelial specification from pluripotent stem cells. Using a systematic and mechanistic approach, he is identifying novel determinants of endothelial lineages using interspecies heterokaryons (a stable fusion product of two different cell types) and will characterize the role of these novel genes in the directed differentiation to an endothelial phenotype. He has published many research papers and review articles in the area of vascular medicine and biology in such journals as Cell Metabolism, Circulation Research, Circulation, Hypertension, Diabetes, Antioxidants & Redox Signaling, Arteriosclerosis, Thrombosis and Vascular Biology, Cardiovascular Research, Journal of Hypertension, and Radiology and so on.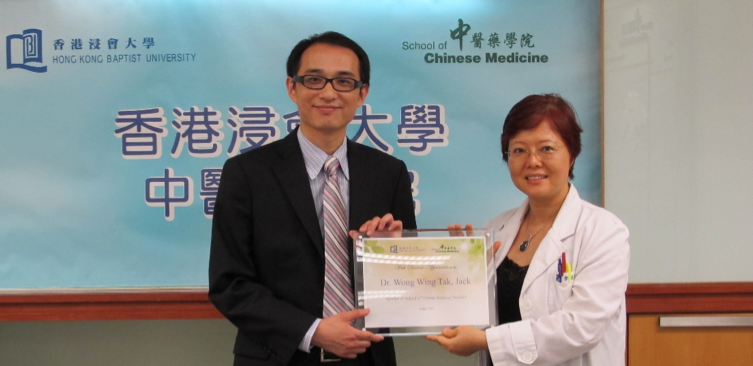 Prof. Li Min (right) with Dr. Wong (left) at SCM of HKBU.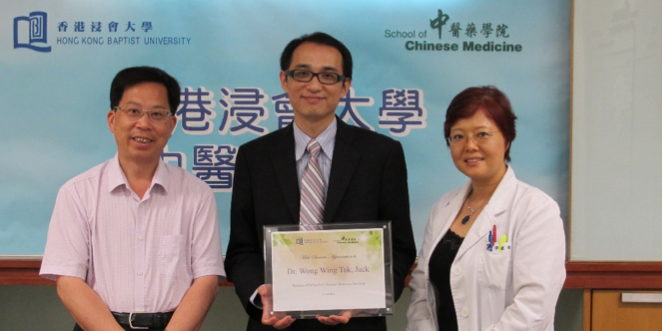 Prof. Li Min (right) and Dr. Chen Hubiao (left) with Dr. Wong (center) at SCM of HKBU.