Professor Shen Han-Ming has been invited to give a seminar in the School of Chinese Medicine on 13 October, 2014. The title of his presentation was "A Force for Survival: Involvement of Autophagy in Stress-Mediated Cell Death".
Shen Han-Ming is from the Yong Loo Lin School of Medicine, National University of Singapore (NUS). His research areas are mainly in "Autophagy in Cell Death and Cancer", and "Antioxidants and Natural Products as Anti-Cancer Agents". He published more than 132 papers in high-ranked journals such as in Trends Biochem Sci., Cell Research, Autophagy, J Biol Chem., Cell Death Differ., et al.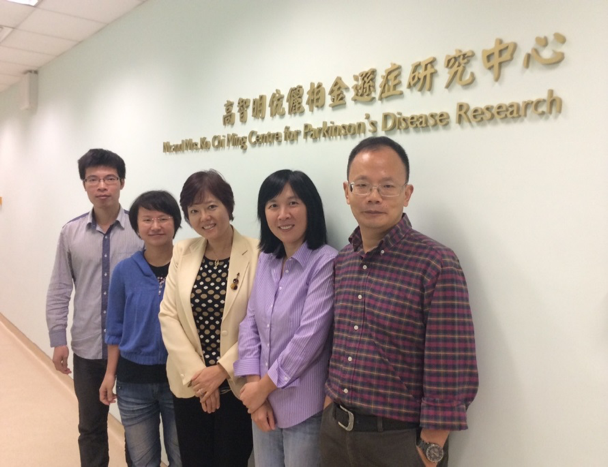 Prof. Li Min (centre) with Prof. Shen Han-Ming (right) at CRDR of HKBU.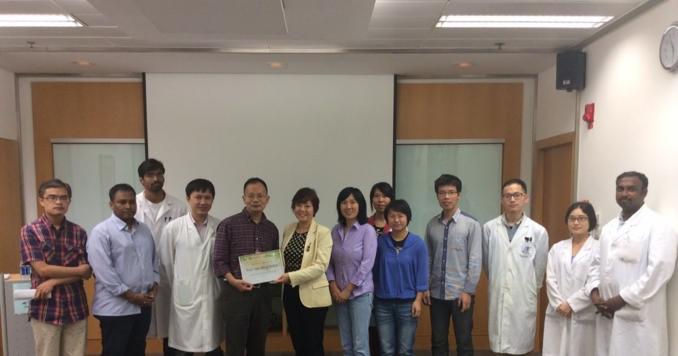 Prof. Li Min with Prof. Shen Han-Ming and students and staff from SCM of HKBU.