Dr. Diao Jiajie has been invited to give a seminar in the School of Chinese Medicine on 23 July, 2014. The title of his presentation was "Single-vesicle analysis of SNARE-mediated membrane fusion involved in autophagy".
Dr. Diao Jiajie is from Departments of Molecular and Cellular Physiology, Neurology and Neurological Sciences, Structural Biology, Photon Science, and Howard Hughes Medical Institute, Stanford University, USA. His research interest are mainly focus on autophagy, and he has published many papers in high-rank journals such as Nature, PNAS, Nature Communication, JACS, et al.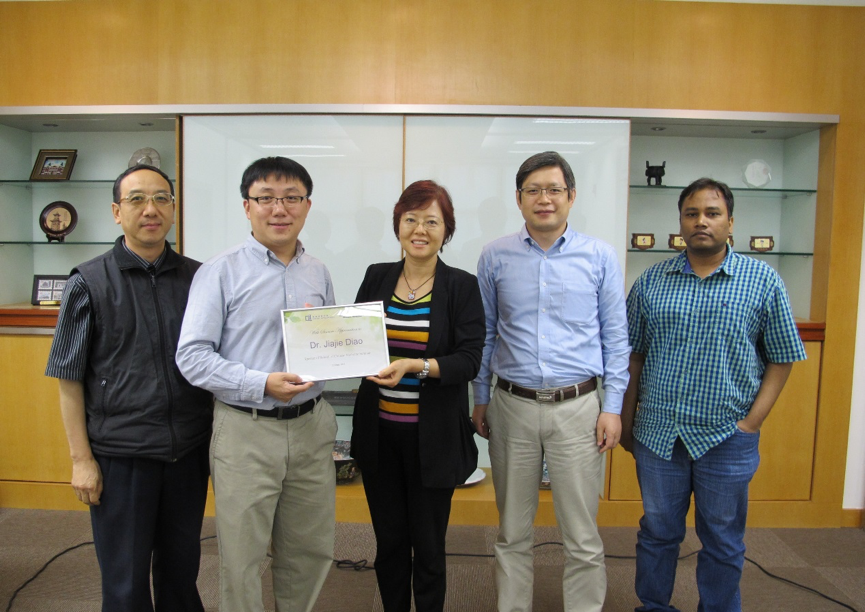 Prof. Li Min (centre) and Dr. Diao Jiajie (second from left) at SCM of HKBU.